11:00AM – 3PM The fantastic Old Fashioned Social begins!

Complete with food, music, children's games and the ever - popular continuous Cake Walk. Don't forget Bingo, Raffle and the fabulous Silent Auction (last bids at 2PM), featuring wonderful donated items from businesses and museum supporters. This year's Raffle item will be a $100.00 Safeway Gift Certificate. Tickets $1.00 each or 8 Tickets $5.00.

Contact the Museum if you would like to purchase your raffle tickets prior to the Old Fashioned Social. Raffle tickets may also be purchased at the Old Fashioned Social. Be sure to invite your family, friends and neighbors!

Join us at 570 Necanicum Drive!

11:00AM - 2016 4th of July Parade
A group of local volunteers led by Gini Dideum is now in charge of the parade. The website to register is https://www.seasidefourthofjuly.org.

10:00PM – Fireworks The City of Seaside puts on the biggest fireworks display on the West Coast. Thousands flock to the beach to enjoy it each year. Come join the fun!

THANK YOU to all the volunteers and donors who make this event possible!!!
---

Proudly sponsoring Seaside, Oregon's
4th of July Parade & Old Fashioned Social-Silent Auction since 1987-
The Seaside Museum & Historical Society
invites and welcomes visitors from near and far again this year!

A BIG THANK YOU To our 2015 sponsors:
Geri Chisholm - Music Sponsor
Fred Meyer - Cake Walk Sponsor
Dave Langlo -Truck & Trailer Loan For Museum Float
AND TO OUR SILENT AUCTION DONORS:
Angelina's Pizzeria
Aspirin Shop
Avon Distributor, Joy Cruz
Bagels by the Sea
Beach Books
Beach Puppy
Bell Buoy
Bella Espresso
Borland Coastal Electric, Inc.
Bridgewater Bistro
Bruce's Candy Kitchen
By The Sea
Caffe Latte
Carousel Mall
Chinook Winds Casino Resort, an Enterprise of the Confederated Tribes of the Siletz Indians of Oregon
City Lumber
Cleanline Surf Shop
Coast Hardware
Coaster Theatre
Columbia River Maritime Museum
Coming Attractions Theatres
Connie Clementz
Costco
Cotton Club
Creative Beginnings
Doogers
Ecola Seafood
Fairweather House & Garden
Finn Ware
Finns
Flash from the Past
Fort George Brewery
Fultano's Pizza
Funland
Gearhart Golf Links
Gilbert District Gallery
Gray Whale BBQ
Hallmark Resort
Helen Gaston
Herons Nest
High Life Adventures
Hillcrest Inn
Jeffrey Hull Gallery
Jewelry Box
Jim Scott
Josephson's
Kay & Ken Robb
K. Moore
Kitchen Collection

Mimi's Flowers
Natural Nook
Norma's Seafood & Steak
North Coast Leather
Northwest Winds Kites
Ocean Crest Motors
Old Tyme Photo
OMSI
Oregon and More
Oregon Coast Portraits
Oregon Gallery
Oregon Market Place
Patty's Wicker Café
Phillips Candy Kitchen
Pizza a'fetta
Pizza Harbor
Portland Fudge
Radio Shack
Rascals
Ricia's Originals
Roger Trexler
Sam's Seaside Café
Sea Star Gelato
Seaside Aquarium
Seaside Downtown Development Assoc.
Seaside Helicopter
Seaside Mostly Hats
Seaside Yoga
Seven Dee's Nursery
Steidel's Art
Sunrose Gallery
Sunset Auto Parts - Seaside
Sunset Empire Park & Rec
Susan Calef
Ter Har's
The Buzz on Broadway
The Man Store
Tiptons Gourmet Chocolates
Truckes 1 Stop
Twisted Fish
Under the Big Top
Universal Video
Watch Me Grow
Wheel Fun Rentals
White Bird Gallery
Window to the World Photography
World Forestry Center
Zingers
And, of course, THANK YOU to all the volunteers who helped with planning, baked cakes, helped set up, worked on the parade and at the event and helped with the clean up!! It couldn't happen without YOU!
Seaside Museum & Historical Society's Facebook: https://www.facebook.com/pages/Seaside-Museum-Historical-Society/198957706822790
SMHS 4th of July Parade Seaside, Oregon & Social/Silent Auction Facebook:
https://www.facebook.com/pages/4th-of-July-Parade-Seaside-Oregon-SocialSilent-Auction-SMHS/498935563505530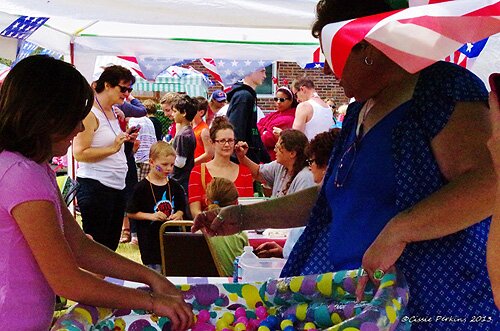 ---
Photos from past parades: